"Wow! I've seen that on BookTok!" is definitely a new phrase that everyone is very likely to hear on their next shopping trip to the local book store for a new novel. Thanks to the trend-setting social media app, TikTok, reading is certainly becoming the next big thing.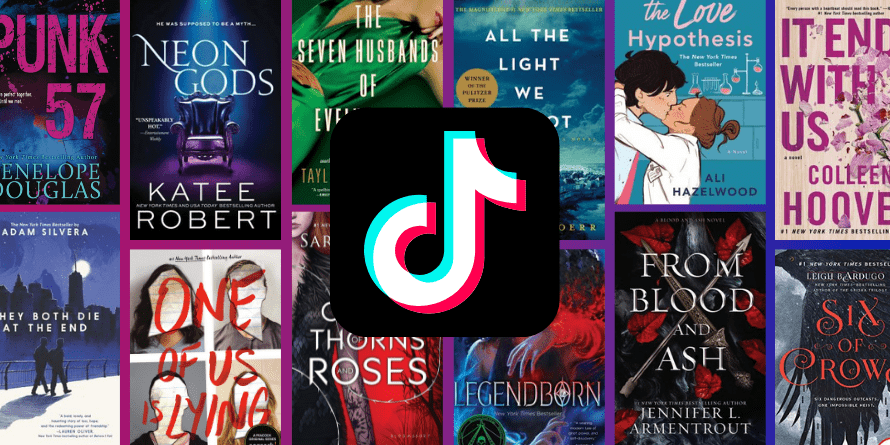 From fifteen second clips to three minute videos, TikTok users are taking their creativity to the next level by sharing videos about new book series' and encouraging their social media followers to join them, as well as share their reviews online.
New book recommendations and reviews aren't all that BookTok has in store. TikTok has created a brand new way to share the love of reading and connect readers all across the world.
From TikTok to BookTok
Since TikTok features a custom feed for every user known as the "For You" page, the more users interact with videos relating to reading, the more videos about books they'll receive on their very own "For You" page. This classifies them as members of BookTok, the famous name collectively created by the platform's bookworms.
Many TikTok creators have gained a platform from sharing their favorite books, posting updates on their reading goal progress, and making jokes surrounding book characters and plots that only readers will understand.
Thousands of users have created accounts dedicated to shopping for books and sharing hauls of their new finds, as well as showing off their favorite places to read and organize their books. Artistic readers have also posted videos of book-related art projects, showing off different book nooks and bookmarks that they've created.
The Spotlight
BookTok is strongly benefiting many different authors and drawing attention to their work, helping their career and giving many newly published authors opportunities to get big. Just some of these that BookTok have shown light on are Taylor Jenkins Reid, Colleen Hoover, Emily Henry, and more!
One of the most well-known BookTok authors are Jenny-Han, author of the best selling teen romance series' The Summer I Turned Pretty and To All The Boys I've Loved Before. Jenny-Han's summer trilogy gained BookTok popularity last summer, leading up to the release of the Amazon Prime TV show adaption of the books.
The series focuses on a teenage love-triangle between Belly Conklin and her childhood friends, Conrad and Jeremiah Fisher, stirring up the ultimate BookTok debate; team Jeremiah, or team Conrad?
The Summer I Turned Pretty isn't the only hit show that has gained popularity through BookTok. Recently, Daisy Jones & The Six by Taylor Jenkins Reid has become an Amazon Prime exclusive show, bringing the fictional band to life.
The Seven Husbands of Evelyn Hugo by Taylor Jenkins Reid, It Ends With Us by Colleen Hoover, and Normal People by Sally Rooney are all also in the process of receiving movie adaptions!
Many authors are also taking advantage of the trends, using TikTok to promote their work with creative and entertaining videos to get readers to read their books, and it's definitely working for them! New best-selling author of Lightlark, Alex Aster, uses her platform to connect with her audience as a fan of other series, while also promoting her own work.
Additionally, many bookstores are catching on to the BookTok trends, spreading the word even more by setting up special tables and sections in their stores and through ads online dedicated to viral TikTok book recommendations. That way, readers are able to easily shop for books they recognize from online!
BookTok Recommendations
So many new books have found popularity through TikTok, and they're definitely worth trying! BookTok has shared so many good books suitable for every readers interests.
Here are some book recommendations for many different genres from Booktok itself!
Fantasy
The Inheritance Games Series
The Cruel Prince
LegendBorn
Six of Crows
Dance of Thieves
Romance
Book Lovers
Better than the Movies
Love and Other Words
The Summer I Turned Pretty
Every Summer After
Mystery
A Good Girl's Guide to Murder
One Of Us Is Lying
The Inheritance Games
Beyond BookTok
While TikTok users are trend-setting and spreading the love of reading among the platform, it's definitely not the only social media readers are using! The ways of BookTok have also spread to other social media apps such as Instagram and Youtube, now becoming more known to readers as "Bookstagram" and "Booktube."
Social media has become an amazing tool for connecting people across the world, and it's great to see readers using it to spread the love of books! So, it's time to charge your phone and grab a good book because BookTok is only getting trendier. Happy reading!