Today we close the official recognition and celebration of Hispanic Heritage Month. What better time to recap the description and purpose of this celebratory time than the arrival of our exchange students from Bogota, Colombia today. Hispanic Heritage Month is a month-long celebration from September 15 through October 15.
The White House Initiative on Educational Excellence for Hispanics states that Hispanic Heritage Month is "a time to recognize and celebrate the many contributions, diverse cultures, and extensive histories of the American Latino community." Time states that anyone with descent tracing back to Spain, Mexico, Central and South America and the Caribbean are included in this celebration.
According to Hispanic Heritage Month.gov, the date "September 15" was chosen because it is the independence anniversary for Latin American countries including Costa Rica, El Savador, Guatemala, Honduras, and Nicaragua. Mexico, Chili, and Belize followed afterwards on the 16th, 18th, and 21st.
This includes my people who are from Guatemala. Our flag was founded on September 15, 1821 and many others were, too.
There are many celebrations that take place over this month. The Smithsonian Museum tweeted that they will be featuring one of Selena's dresses at the National Museum of American History, and other museums, schools, and heritage centers host their own celebrations.
Several of my family and friends from Guatemala who live locally organized a soccer game on September 15 in commemoration of the beginning of Hispanic Heritage Month and Guatemalan Independence Day. We also had a ceremony in the park. It was fun to be a part of such an amazing event.
Guatemalan's independence day is a great day of celebration, and like the other cultures that share an independence day on the 15th, a big reason why Hispanic Heritage Month is especially significant. In Guatemala, we celebrate with big parties and even have a fair. The day is celebrated with music, food, soccer games, and many other activities–though many face challenges with a struggling economy and lack of employment.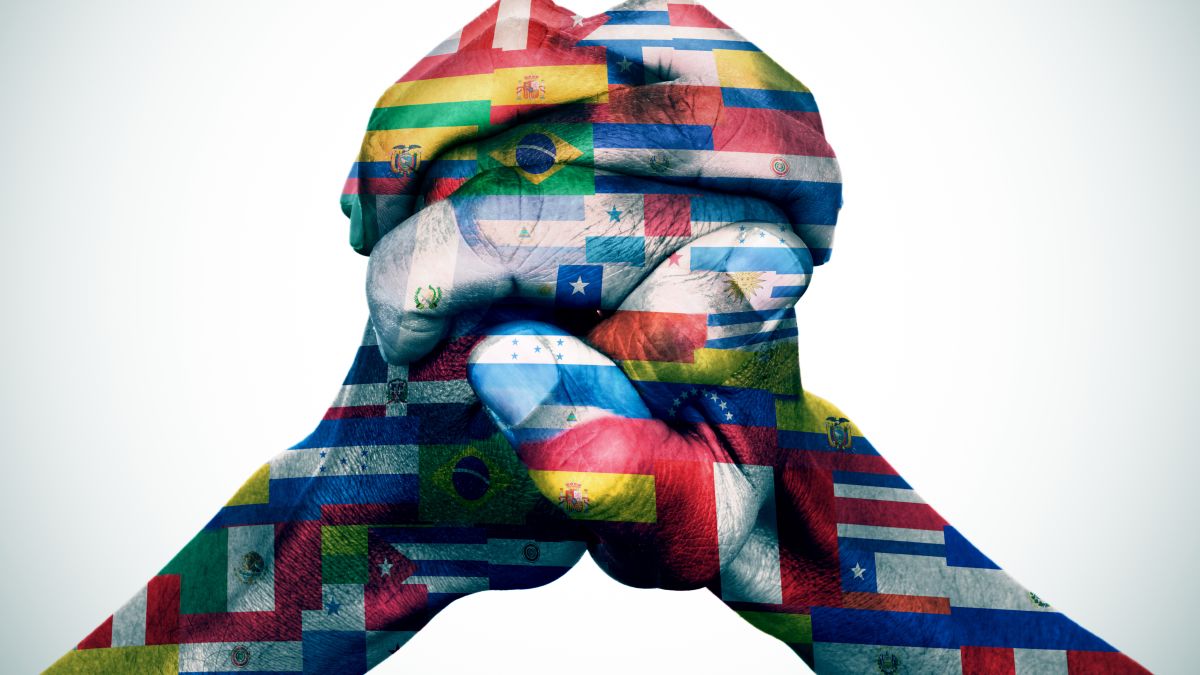 In the United States, the Pew Research Center reports that a fifth of the U.S. population is Hispanic with a population of 57 million. This is up from just 5% in 1970. They are the second-fasted growing ethnic group behind Asians.
"Of that population, around two-thirds, or 35.3 million, are people of Mexican origin. Those of Puerto Rican heritage are next at 5.3 million, and around 1 million each of Salvadorans, Cubans, Dominicans, Guatemalans and Colombians are living in the United States" reports Time.
"Don't let anyone call you a minority if you're black or Hispanic or belong to some other ethnic group. You're not less than anybody else."

Gwendolyn Brooks, American Poet
Here are other notable Tweets from this month:
With the one and only @officialDannyT celebrating #HispanicHeritageMonth at our nation's Capitol! pic.twitter.com/UMng4hgukp

— Rep. Norma Torres (@NormaJTorres) October 15, 2019
This #HispanicHeritageMonth let's remember that:

✅Latinos account for $2.3 trillion in economic activity

✅ Latinos have the highest labor force particiption rate in the country

✅Latinos are 1.7x more like to start a business https://t.co/KCLhklkUmX

— Rep. Sylvia Garcia (@RepSylviaGarcia) October 7, 2019
Celebrate #HispanicHeritageMonth with #MarvelUnlimited! From Araña to White Tiger, here's a handful of heroes that have made their mark on Marvel: https://t.co/x103fgHfEs pic.twitter.com/5dnK1rwwWJ

— Marvel Entertainment (@Marvel) October 15, 2019
"A tree with strong roots laughs at storms" – Malay proverb

Meet Maj. Ana Marie Schaus, @FLGuard, who shared, "I loved the richness and pride that comes with knowing my roots, and they are strong."

Photo by @NationalGuard #HispanicHeritageMonth pic.twitter.com/19KE5TB5lV

— U.S. Army (@USArmy) October 13, 2019
#HispanicHeritageMonth draws to a close but we continue celebrating the contributions of our stellar workforce! Check out our @Twitter Moment to learn about more stories by @NASApeople:
https://t.co/hDY4TOH5KP

— NASA (@NASA) October 15, 2019