It is not new for young generations to be addicted to social media as we have seen with Instagram or Twitter. But Tik Tok has taken over media sharing platforms at a rapid rate.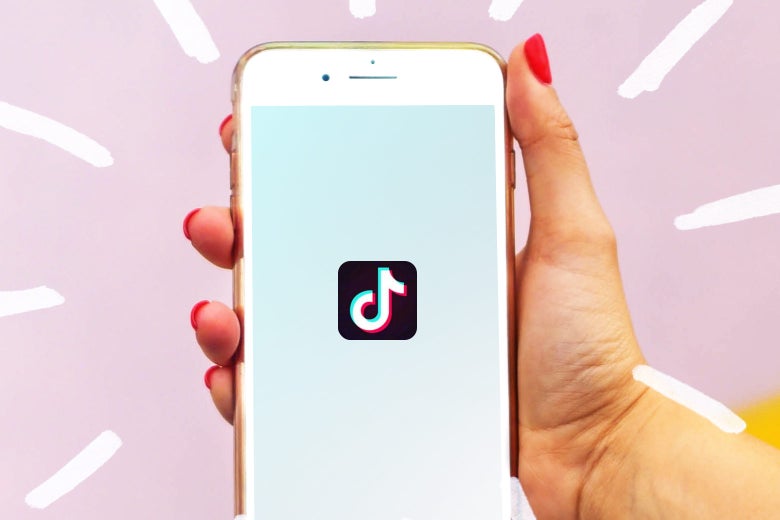 Tik Tok has a large following. It reached one billion users by June of 2019 with an additional 500 million active users a month. At this rate, Tik Tok does not seem to be stopping its growth anytime soon.
I did some additional research around Cherokee and asked 35 students, ranging from different grade types and genders. Out of those 35, 33 students had the app downloaded on their cellular devices. The screen time per week averaged from as little as 20 minutes to as much as six hours. The most common response was three and a half hours per week just spent on the app.
Before Tik Tok it was an app called Musical.ly. Musical.ly is the same concept of Tik Tok, it is a lip-syncing app with a similar layout. The previous app had many users as well, but was known as a 'cringey' social media platform for young children. Trying to get rid of the image, Tik Tok absorbed the company Musical.ly in August 2018.
Tik Tok has more popularity than Musical.ly ever did. Instagram accounts are dedicated to posting comedic Tik Tok videos while users on Youtube make compilations of the funniest videos posted on the app.
So why are so many people addicted to this app and watching these videos? Each video is around 15 seconds, more or less. Microsoft did research on 2,000 subjects on attention span. The conclusion came to the brain's average attention span is eight seconds.
Tik Tok is laid out that after each video you swipe up to reveal the next. Each video that is recommended to you is based off of other videos that you have liked previously, so it is a constant stream of content.
Tik Tok is becoming convenient for the younger generation's mind. Television shows cannot hold the entire span of children long enough like they did for previous generations. YouTube came around in 2005 trying to capitalize on short attention spans, but videos that are usually around 10 minutes do not do the trick.
Tik Tok is designed to make the user be entertained non stop, which is why people are spending more and more time on it.
What Tik Tokers have to say
Many Cherokee students have a decent following on Tik Tok. I decided to interview two different Tik Tokers and asked them their thoughts on the behavior of the social media platform.
Gabby Stone is a junior at Cherokee and goes by the username @gemmauwu on Tik Tok. Around November of 2018, many of her Tik Toks went viral which made her follower count skyrocket to 12.3k and total likes on her page to almost 300k.
"It's addicting," Stone said. "It actually got in the way of my homework and it affected me badly. You wouldn't think so, but people commented mean things about how I looked and it lowered my self esteem a lot."
Stone explained that she is barely on Tik Tok anymore, spending less than an hour a week on the app. She used to produce many videos a week but because of the way it took up all of her time along with negative comments, she has stopped posting as much.
I also had a chance to speak to Kelsie Marques, a senior who goes by the handle @kale_sea on Tik Tok. She has 37 followers and says she spends two to three hours a week on the app.
"The videos are entertaining, and the fact that the videos are 15 seconds long doesn't help because you can watch like four videos in a minute." Marques said. "You can keep scrolling and continue to be entertained. I lose track of time while I'm on the app and I watch videos for hours."
I also could relate to what Marques and Stone were saying. Around November of 2018, one of my Tik Toks got to 100k views and many users flooded to my page. I ended up with 2.6k followers and felt immense pressure to continue to post videos three times a week so my account would not die out.
Tik Tok started to consume my life. I started leaving all of my work until the last minute because I needed to post a new video for the day. I realized what impact the app was having on me, so I decided to delete the app.
Overall Tik Tok is very addicting, making children and even adults stay glued to their cellular devices. The video sharing app is designed to keep people on the app for as long as possible and is consuming people's lives.