For CHS students interested in pursuing an acting career or future in film production, it may be Fortune's fate to be a Georgia resident.
Georgia, nicknamed "Hollywood of the South," has teetered between #1 and 2 spots for top filming locations in the world since Perdue's tax incentives in 2008 to entice Hollywood producers to come to Georgia, which is now a $9.8 billion industry. However, with the recent news of Pinewood Studios leaving the state, some are apprehensive about GA's film future.
"For over 40 years, the Georgia Film Office has been engaged in bringing film and television production to Georgia. The office maintains a locations database of thousands of properties and provides scouting assistance as well as certifying projects for the tax incentive," says Georgia.org.

"With its temperate climate, great variety of locations, the world's busiest airport, large crew base and pro-business focus, Georgia is now a leading destination in the world for filming."

Georgia.org
"Georgia hands out more film tax credits than anybody in the world except the U.K." says the AJC.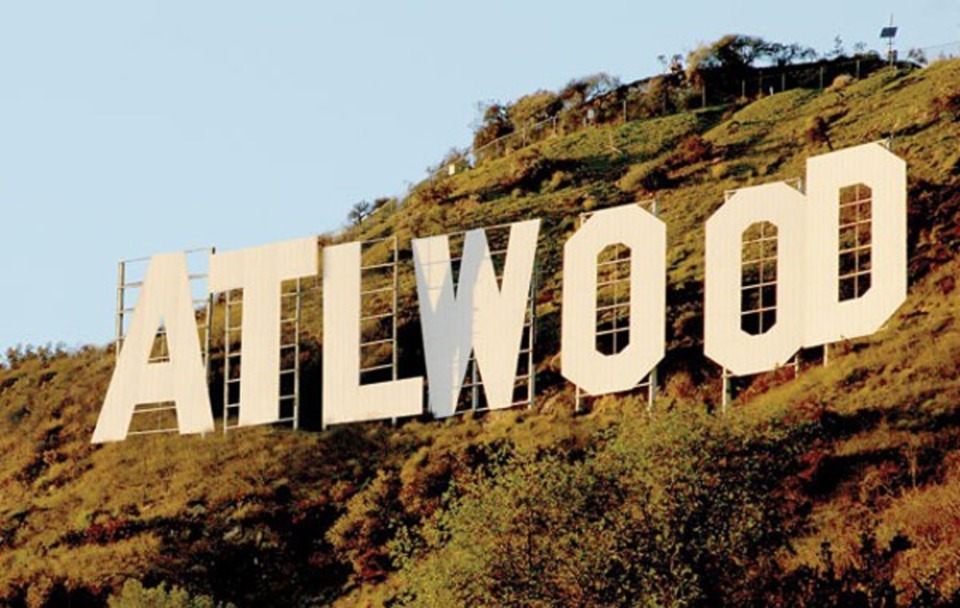 Georgia, home to Turner Studios and Georgia Public Broadcasting in Atlanta, grew substantially in film production with the addition of Tyler Perry Studios (2008), EUE Screen Gems (2010), and the largest additions being UK based, 1 million sqft., 700 acre Pinewood Studios in Fayette County with close ties to Marvel Studios (2014).
Pinewood announced on August 21 that it had sold its shares in Georgia to the Truett Cathy family, owners of the Chic-Fil-A empire, who own River Rock Productions. River Rock already had joint ownership with the studios. Pinewood Studios produced Ant-Man, Spider Man: Homecoming, Black Panther and Avengers: Endgame in Georgia accruing hundreds of millions of dollars for local businesses.
It still plans on shooting Falcon and the Winter Soldier in Georgia, but no news yet if Guardians of the Galaxies 3 or Black Panther 2 will be shot in the state as planned.
Although concerns have arisen as to how this may impact the state's growth in this industry, growth in GA's largest studio still seems promising.
Frank Patterson will continue to run the Atlanta studio. He said in a press release that River's Rock will focus more on building "content opportunities… We've got some exciting investments in the pipeline on the content creation side of the business so this a truly great time for the industry in Atlanta" AJC reported.

AJC " Will Pinewood studio sale impact future of Marvel films in Georgia? "
Another concern for Georgia has been the recent boycotts from the new Heartbeat bill prohibiting abortion when a heartbeat is detected, which will go into effect January 2020. Companies such as Netflix, Disney, WarnerMedia, NBCUniversal, AMC, Sony, CBS and Viacom may pull 455 productions set for Georgia relocating them to states considered "less hostile" clamoring for the opportunity. Pinewood states that their decision is not a reflection of the bill.
Even with this concern, the industry is still growing.
Black Panther filmed around Atlanta.

The Hate u Give also filmed in Atlanta
Patch.com says Tyler Perry Studios is continuing its move into the once-thriving, but now abandoned, Fort McPherson Army base south of downtown.
"Atlanta has truly been the promised land for me," Perry wrote. "Even in my darkest times when I wanted to give up, I kept believing, and I asked God to help me to believe past any naysayer, any doubt, and any problem.
Perry has made a firm commitment to Georgia, even while some lesser-known Hollywood actors and celebrities continue threatening the state with boycotts.
Gov. Brian Kemp has sought to calm Georgia's film industry in the wake of the bill's passage. What this means for CHS students considering a career within the state is that the outlook is still very positive.
I am a student who is almost 18 years old seeking to become an actress, producer, and a movie editor. I'm dedicated to pursuing my dreams and I'm on the move to get to where I need to be. It defines who I am. Do whatever it is that you need to do. Find what defines you. Go get your blessing.