It's that time of the year for seniors- college applications are submitted, senior photos have been taken, and we are so close to getting our diplomas in May.
But why are so many seniors losing motivation now?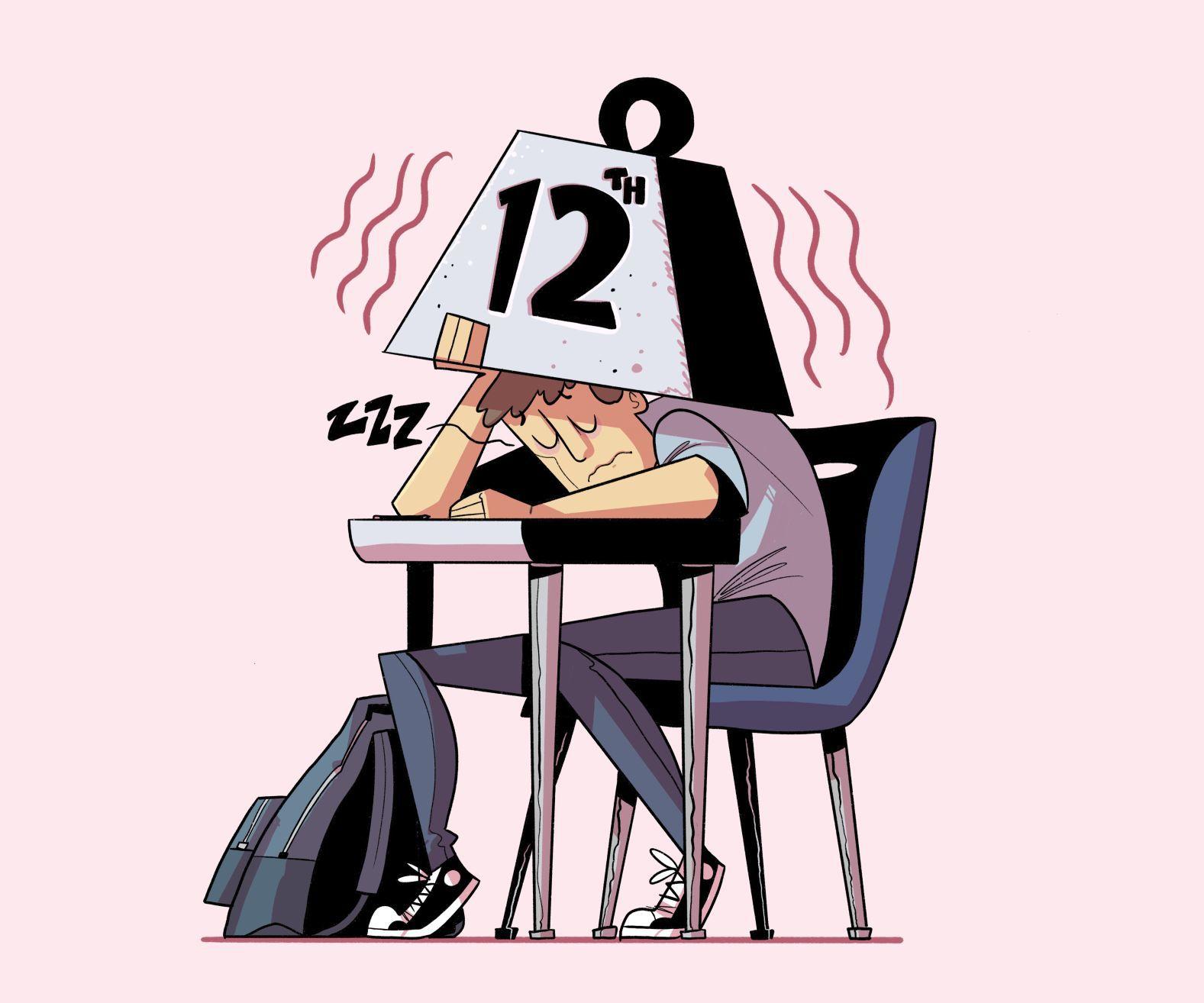 According to Oxford Languages, the "decline in motivation in students in their final year of high school" has been coined the term senioritis. Senioritis is a phrase that has been used for years now, and it is still prevalent in many seniors today.
In a survey by The Omniscient, 78% of seniors claim to have and experience senioritis.
Tips for Senioritis
1) Get involved in school activities
When students feel themselves losing interest in their school, try to get involved! Visit some sports games or try out different clubs like photography, chess, or even journalism. Taking advantage of extra opportunities at your school will not only let you meet new people, but you will associate something enjoyable to your time at school.
2) Don't procrastinate
Although this is easy to say, procrastination hits everyone at some point. It can be from not studying for your test until the period before or starting your four page essay the night it is due.
Even if you see yourself procrastinating, try to get yourself back on track! Find time to do your work and/or study in a quiet place, grab a coffee or tea, and get to work.
3) Keep in mind the possibilities
There are many consequences to many senioritis actions like skipping school days or low grades.
Too many absences can either prevent you from passing your classes, or even worse, can prevent you from graduating at the end of the year
Colleges can pull back their acceptances if your GPA falls below a certain point
Low grades AND too many absences can look awful on your transcript
4) Keep an agenda/checklist
Everyday, try to keep your homework or due dates in either a physical notebook or even your phone's calendar or notes app. Having your assignments written down will make it easier to not forget when your work is due and will keep you on track to get things done!
5) The end is near
With less than two months left, the best thing to do is finish strong. Make sure to turn in your assignments on time and study for your finals! Good luck to the class of 2021!