TikTok is set to be shut down on Sept 5 due to the security threat claims made by the Trump administrations.
On Thursday, Aug 1, President Donald Trump announced he was giving Chinese company ByteDance 45 day to sell their $75 billion company to an American owned business. If his conditions are not met by Sept 5, TikTok will be taken off all American app stores.
TikTok is a social video sharing app founded in 2012 by Zhang Yiming. The app is used to create short 15-60 second videos filled with dance, comedy, and talent.
ByteDance is being accused by Trump administrations to be collecting data of U.S. users and sharing with the Chinese government. However, there is no solid evidence that TikTok is collecting or using this information in anyway.
China continues to threaten the national security, foreign policy, and economy of the United States. At this time, action must be taken to address the threat posed by one mobile application in particular, TikTok.

President Trump stated in his Executive Order on Addressing the Threat Posed by TikTok
Kevin Meyer, new hire American CEO, has denied these claims stating that even if the Chinese government asked them to provide them user data, it would not be given.
TikTok is filled with countless creators that rely on the income from TikTok just as they would a regular job. With news of shutting down TikTok creators started panicking that they may lose their job.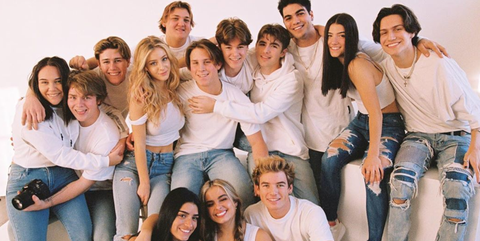 There is talk that American company Microsoft is going to buy TikTok, with promises that user data will remain within the U.S. Microsoft promises to be moving quickly with their decision, but there has not been a confirmed announcement on their purchase.
Currently the future of TikTok is not set in stone, but no matter your opinion on its fate, I think we can all agree that no one going to miss the Renegade.